Congratulations to all the lovebirds preparing to tie the knot!  While the excitement of planning a wedding can be thrilling, it's equally as important to ensure the comfort and happiness of your guests.  In this blog, we'll explore some ingenious ways to keep your special day snug and warm for everyone in attendance.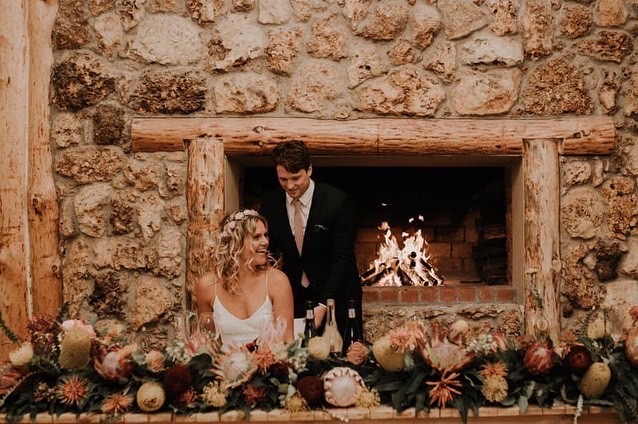 1. Embrace The Season:
Celebrate your winter wedding with warmth and enchantment, creating an unforgettable experience for both you and your guests.  You have chosen your winter wedding date for a reason so why not embrace the chilly season and make the most of whatever weather the elements will give you two. Having a positive attitude regarding the weather before your big day will ensure you are having the best time of your lives.  You cannot control what the weather gods give you, so don't let it ruin your outlook on the day.  Focus on what really matters on the day, you two, your love, your family and friends.  As long as everyone is together and being kept warm, the day will go as it should.
2. Choose a warm venue:
The first thing to do would be to choose a wedding venue that is suited to a winter wedding.  You don't want your guests freezing inside of a marquee or sitting in the icy wind at an outdoor ceremony.  Make sure the venue you pick for your winter nuptials has snug and cosy areas, fireplaces and a sheltered ceremony space.  If your venue ticks all of these boxes, you are already half way to having a successful winter wedding. 
3. Cozy Luxuries:
Provide your guests with comfort and indulgence, making them feel cherished and pampered.  Have complimentary blankets, cozy wraps or hand warmers for your guests on arrival, or in their rooms.  You can personalise these with your wedding monogram or a heartfelt message.
4. Decorate with Candles and fires:
It's no secret that an open flame can make you feel all toasty and warm.  Make sure you use loads of candles on your the tables and get all of the open fires roaring, both inside and outside. Not only will this create a warm feeling for your guests, your venue will look so pretty!
5. Warm Beverage Stations:
Set up warm beverage stations for pre drinks or throughout the venue, offering hot cocoa, mulled wine or your very own winter themed cocktail to keep your guests toasty and invigorated.  This idea alone would get me to book a winter wedding!  You can serve the hot cocoa from a DIY station and your guests can pimp their cocoa with marshmallows, whipped cream or even spick it with Baileys, dark rum and honey.  That will keep everyones toes warm 🙂
6. Serve a warm, festive feast:
The way to the heart is through the stomach and one way to keep your guests enjoying your winter wedding is by serving them a fest of warming dishes and delights.  You can't beat a hearty soup, a traditional roast or potjie on a winters evening.  You can finish it all off with a malva pudding and custard, our chef can even lace the custard with cognac for a true warming experience.  Be sure to have plenty of wine on the tables too!
7. GetThe Party Started:
As soon as your guests hit the dance floor, they will be wanting to cool down!  Make sure you get the party started early so everyone can warm up on the dance floor. With a good DJ or band, your winter wedding's dance floor will be packed and everyone will keep warm for the rest of the evening.
By planning ahead and incorporating these warmth-inducing ideas for your winter wedding, you'll ensure your guests leave with cherished memories of not just love but comfort too.  Remember, happy guests make for an unforgettable celebration.  So let these cozy vibes shine and create a wedding day that everyone will warmly remember forever!