Although each wedding venue at De Uijlenes offers accommodation to wedding guests adjacent to the venue, these options might not be suitable for all guests, or you may have overflow that is needed. We do have the Nonnetjie Uijlhuis on the farm which can be booked out for bigger weddings that require extra accommodation nearby, and for those that would like to retreat from the night time festivities, there are plenty of options in the Uilkraal Vallei and surrounding areas.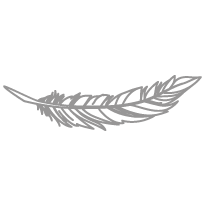 Uylenvlei Retreat
Uylenvlei Retreat and Conference Centre is located on the beautiful Fynbos road between Gansbaai and Baardskeerdersbos in the Western Cape´s unspoiled Southern Overberg. As part of the Strandveld it is one of the most undisturbed and picturesque destinations in the region, about 14 kilometres from Gansbaai on the road to Cape Agulhas, the southernmost point of the African continent. The Retreat offers conference facilities, luxury self catering units, well equipped tent rondavels, Strandveld rooms, a sun heated swimming pool, braai facilities, a boma and safe parking. Uylenvlei also forms part of a hiking trail.
Fountain Bush Cottage
Fountain Bush cottage has a large open plan living area with a fireplace, a fully equipped kitchen and two large dining tables, one inside, one outside. Outside you will find a lovely undercover braai area that is completely wind protected. Furthermore the cottage is solar powered with gas geysers and a gas stove. The Main Bedroom (aka Family Room) has a queen-sized bed with an additional double bunk bed for the kids and an en-suite bathroom that has both a bath and a shower. The second bedroom has a queen-sized bed and an en-suite bathroom with a shower.
Witkrans Farm
Witkrans is a 35 hectare farm nestled on the eastern slopes of Witkransberg in the beautiful Flower Valley some 15 minutes from Stanford and Gansbaai.
Three self catering farm cottages located on a farm just up the gravel road from De Uijlenes.
Strandskloof Caravan Park
50 grass camping plots set snug up against the Franskraal Mountains with amazing views of the ocean. Immaculate bathrooms with hot water, wash rooms and power to all sites. Swimming pools, putt-put and quads.
Farm 215
A four star country house surround by fynbos and spectacular views of Uilkraalvallei. Luxury accommodation is offered in either free standing fynbos units, or rooms within the homestead. The free standing units are solar powered, so keep this in mind when booking. Unable to use hair dryers & Straighteners in the units, but can in the Homestead. Driveway unsuitable for low ground clearance vehicles.
Rusthof Accommodation
A large 5 bedroom farm house and an additional 2 bedroom farm cottage, both self catering.
Grootbos Nature Reserve
27 five star suites and two large luxury villa's, set within a fynbos nature reserve with stunning views of the ocean.  There are two main lodges to choose from, the Garden Lodge and the Forest Lodge.  Each one is equally as impressive as the other.
Berg n dal
Three self catering options approximately 1.5km from De Uijlenes. Newly renovated and fully furnished with top quality appliances and Wifi. Beautiful surrounding fynbos-clad hills for keen hikers or cyclists.
One house with two bedrooms sleeping 4 people in total. Two units that can be rented as one unit, sleeping 4 people in two double rooms, or as two separate units sleeping one couple in each side.
Goedvertrou Guest Farm
The Traveller's Cottage can accommodate 6 people with a maximum of an extra 2 adults.  There are 3 double bedrooms, 2 of which can be turned into twin rooms.  There is a sleeper couch in the Library should you need space for 2 more.  The cottage also comes with 2 and a half bathrooms.
The Konings Cottage can accommodate 6 people.  There are 3 bedrooms, 1 of which is a twin room.  The other 2 rooms is a double and a queen size room.  The cottage also comes with 2 bathrooms. 
Please inquire about kids as we will always try our best to accommodate the little ones.