 A UNIQUE OVERBERG WEDDING VENUE
If you are looking for a knock your socks off farm wedding venue in the Overberg which is unique, creative, fun, rustic and magical, where quality food is served in abundance and making you and your guests happy is an essential criteria, then you need look no further my friend.
This magical farm has the personality of its owners imprinted on its soul. De Uijlenes is a family run venue, we are not a corporate wedding business that churns weddings out and doesn't take note of your individuality. We are a wedding venue that reflects you as a couple and if you are going to spend a bunch of money to celebrate your 'I do's' then you'd might as well find a venue that suits your personality and that you feel comfortable in.
Snuggled within a stunning valley, near the seaside village of Gansbaai in the Western Cape of South Africa, you will find De Uijlenes. De Uijlenes has been a working stock and vegetable farm for centuries while remaining in the same family for over two hundred years – since 1717.
Be it a magical fairytale, boho festival chic, rustic affair or just downright quirky wedding you are after, this wedding venue can reflect your personalities and make your wedding totally unique to any other.
We offer a range of packages and catering options to suit your individual tastes and requirements. We have a team who love working with couples to create a fun, magical wedding which will wow your guests and reach what you envision for your special day. With two equally unique and different wedding venues on the farm to choose from and surrounded by glorious countryside, don't expect to leave thinking 'that was average' as you will be blown away. Oh decisions decisions…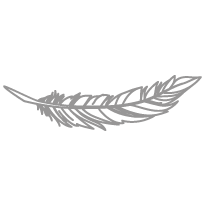 WEDDINGS AND CELEBRATIONS
Two rustic wedding venues with natural forest and water settings for the ceremony and a charmingly capacious barn dance hall or Canadian log cabin for the celebrations.
De Uijlenes can accommodate more than 150 guests on the farm in simple, comfortable rooms adjacent to the wedding venues and just a short stumble across the grass.
Stand beneath the boughs of a 200 year old oak tree in the centre of a natural forest full of white lilies and say your vows beneath her overarching canopy.  Dude, there is no other way to say "I do"!
Thank you so much, our guests loved everything from the rustic vibe to the amazing food. It was the perfect start to our wonderful adventure together!
Thank you for an absolutely amazing evening! It was much more than we could ever have imagined. It is such a beautiful venue and the Forest is magical.
We just want to say one last thank you to you and Flippie for everything. The wedding was just so amazing and we couldn't have asked for a better venue!
Thanks you Staci! It was a good and successfully run wedding day and I am happy that we made use of your venue which was beautiful with the Forest included. We received lots of compliments on the venue itself and I think you have a great team running it. Thank you again for everything and I am sure we will see you again soon.
Thank you once again for making our day so extremely special. We enjoyed every second, it was perfect.
Thanks again for your help, you have the most beautiful place and you and Flippie make a great team!
We really enjoyed having our special day at your venue and have heard nothing but glowing reports from our guests. I would definatley recommend the De Uijlenes experience to other people!
Thank you Flippie, Staci & the rest of the staff for an unforgettable surperb wedding! Proffessional service, friendly faces and people that have the world at thier feet. You guys made our occassion exceptional! Thank you for great food amd fine service as well as all your hard work.
Discounted Rates For Winter 2023
Get married in the rain and count the many blessing that fall upon you. At De Uijlenes you can still celebrate an outdoor wedding in the winter. The forest canopy is so thick that the rain seldom penetrates to the floor. Our own brand of witblitz is sure to keep everyone warm on the inside. And who doesn't want a dreamy winter wedding in a log cabin or barn, complete with a roaring fire place. Our venues are the perfect venues for a winter wedding!  The old oak is just as majestic when she sheds her leaves in the cooler months. With the brasiers burning and the sherry flowing, your guests will be toasty warm at a Forest ceremony before moving up to the Old Barn for the party.  Offer runs for all weddings booked for June, July & August 2023
DE UIJLENES ON INSTAGRAM
We love Instagram and so do our brides and grooms. Check out some of the latest shots and start following us @deuijlenes.