A UNIQUE WESTERN CAPE
WEDDING VENUE
A refined and rustic farm Western Cape wedding venue that specialises in 3 day festive weddings, that are memorable, unique, creative, fun and magical.  Where families can gather and friends can celebrate.  The farm buildings have been renovated to reveal the original charm and updated to provide a luxury experience where guests needs are always put first. With views of fynbos covered mountains, surrounded by trees and birdlife, with the streams and dams running through the property, De Uijlenes is a premier weddings and event venue in Gansbaai that is perfect for couples who seek rustic charm combined with a bespoke experience.
Snuggled within a stunning valley, near the seaside village of Gansbaai in the Western Cape of South Africa, you will find the totally inclusive venue, De Uijlenes. De Uijlenes is not just one of the best Western Cape wedding venues, the property has been a working stock, nut and vegetable farm for centuries while remaining in the same family for over two hundred years – since 1717. De Uijlenes is your home for gathering and celebrating with loved ones.
Be it a magical fairytale, modern-rustic affair, fun and festive, or just downright quirky wedding you are after, this Western Cape wedding venue can reflect your personalities and make your wedding totally unique to any other – Yours. De Uijlenes specialises in a three day wedding packed with festivities and quality time with your family and friends, with a full staff to cater and look after your guests while they stay in the different accommodation options on the farm. There are also self-catering options at the accommodation for those of you that like to do your own thing.
We offer a range of packages and catering options to suit your individual tastes and requirements. We have a team who love working with couples to create an unforgettable, fun wedding which will wow your guests and reach what you envision for your special day. With two equally unique and different wedding venues on the farm to choose from and surrounded by glorious countryside, our three day weddings are designed to be stress free events that focus on leaving you with quality time to spend with those you love most and creating unforgettable memories together during your time here at De Uijlenes.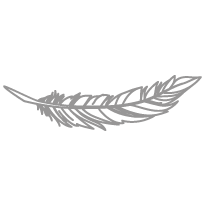 If you are looking for a Western Cape wedding venue, De Uijlenes has two wedding venues to choose from with natural forest or water settings for the ceremony and a charming barn reception or Modern-rustic log cabin for the celebrations.
De Uijlenes can accommodate more than 150 guests on the farm in comfortable rooms adjacent to the wedding venues and just a short stumble away.
Stand beneath the boughs of a 200 year old oak tree in the centre of an indigenous forest full of Arum Lilly's, while you say your vows beneath her overarching canopy. There really is no other way to say "I do"!
"Wow!! What a beautiful weekend here at De Uijlenes! You catered for all of the small details, from a platter for the bride and the groomsmen, to all of the arrangements which they helped with. It was beautiful and we have no complaints. You made our dream wedding come true."
"Was heerlik. Baie stunning, beste troue ooit! Julle het dit regtig spesial gemaak. Ons kan nie genoeg dankie se vir al julle moeite nie. Julle het above & beyond gegaan."
"Absolutely amazing!! Such a fantastic weekend - we had a blast! Thank-you to everyone - you guys really do think of everything! We couldn't have asked for a better wedding!"
"Thank you De Uijlenes for the most spectacular wedding weekend! Our family and friends can't stop gushing over how gorgeous the venue is. Thanks you for your kindness, hospitality, flexibility and 'oppit'-ness. We are so grateful for everything and can't wait to come and visit again as our love grows and matures along with the trees."
"Dankie De Uijlenes vir die beste dag van ons lewens! Jul vriendelikheid, behulpsaamheid en opgewondenheid saam met ons is goud werd. Die hele span werk soos 'n baie goed geoliede masjien saam, en ieder en elkeen van julle wil ons in 'n klein tydjie soos familie geword. Hou aan doen wat julle doen! Dankie nogmaals vir 'n onvergeetlike naweek!"
"From beginning to end the De Uijlenes team made us feel so special and helped make our day absolutely flawless. Lieben and his phenomenal team were so professional and made our day so easy and memorable! We can't thank you enough! HIGHLY RECOMMENDED!"
"This was the best weekend of our lives. The venue is undeniably beautiful and the staff are so special and thoughtful. They took all the weight off our shoulders and were always there for us. Thank you Danelle, Chelle, Lieben, Juanita, Maurice & Tina for being so lovely! Special thanks to the Husband & Wife Team for taking the beauty of this place to the next level."
"Where do we even start… This has been the best weekend of our lives! De Uijlenes took our dreams, manifested them and then exceeded them. Danelle and Tina were incredible and we are so grateful for all the hard work. Our guests couldn't stop singing this beautiful venue's praises. This will forever be our favourite moment in time and so much of it was because of this place. We'll never forget it!"
"Wow! Ons is so bevoorreg om die amazing trou-naweek saam met julle te kan spandeer. Elke oorblik was speciaal en ons sou niks wou verander nie. Die venue en die personeel is tops! Ek wens dat julle die naweek deur ons oë kan sien! Baie dankie!"
"What an incredible place we were able to enjoy! De Uijlenes exceeded every expectation and we appreciate everything this spectacular venue has offered us. We had an amazing wedding! The team was attentive and accommodating, and we would and will recommend De Uijlenes for every wedding! Thanks again for looking after us and making our wedding unforgettable."
Discounted Rates For Winter 2024
Get married in the rain and count the many blessing that fall upon you. Getting married at a Western Cape wedding venue, you can have rain or shine at any time of the year.  At De Uijlenes you can still celebrate an outdoor wedding in the winter. The forest canopy is so thick that the rain seldom penetrates to the floor. Our very own witblitz distilled onsite is sure to keep everyone warm on the inside. And who doesn't want a dreamy winter wedding in a log cabin or barn, complete with a roaring fire place, Our venues are the perfect cosy space for a Western Cape winter wedding!  The old oak is just as majestic when she sheds her leaves in the cooler months. With the brasiers burning and the sherry flowing, your guests will be toasty warm at a Forest ceremony before moving up to the Old Barn for the party.  Out of season rates are valid for all weddings booked for the months of June, July & August 2024