Picture this: A wedding celebration that lasts not just one day, but three! It's not a dream; it's a delightful, whimsical reality that you'll cherish forever. In this blog, we're diving into the magical realm of three-day weekend wedding celebrations and uncovering all the quirky reasons why they're the ultimate experience for couples and guests alike. So, fasten your seatbelts, and let the adventure of a three-day weekend wedding at De Uijlenes begin!
Escaping the Mundane
Let's face it; traditional one-day weddings can sometimes feel like a whirlwind of hugs, smiles, and cake-cutting frenzy. But with a three-day weekend wedding celebration, you have the power to break free from the mundane! Stretching the festivities over several days gives you the opportunity to relax, take your time, and genuinely savour every precious moment. Plus, who wouldn't want to trade their humdrum workweek for a three-day extravaganza of love and joy?
Embrace the Themed Trilogy
Why settle for just one theme when you can have a trilogy of enchantment? A three-day weekend wedding celebration allows you to explore a different theme each day, setting the stage for endless fun and photo-worthy moments. From a fun family braai on day one to a bohemian garden party on day two, and a relaxed hair-of-the-dog brunch on day three, the possibilities are as limitless as your imagination. Plus, there is the actual wedding celebrations between all of these festivities!
The More, The Merrier (and Zanier)
Ever felt torn between inviting your eccentric aunt who plays the accordion and your wacky cousin who juggles flaming torches? Fear not, because with a three-day weekend wedding celebration, you can embrace the diversity of your guest list! There's enough time to enjoy every guest's unique quirks and talents, creating an unforgettable experience filled with laughter, camaraderie, and maybe even a spontaneous talent show!
Elevate Your Food Game
Why settle for a single sit-down dinner when you can explore a plethora of culinary delights? A three-day wedding weekend offers you the chance to indulge in a smorgasbord of delectable treats. From gourmet plated dishes and themed food stations to epic late-night snack bars, you and your guests will embark on a gastronomic adventure like no other!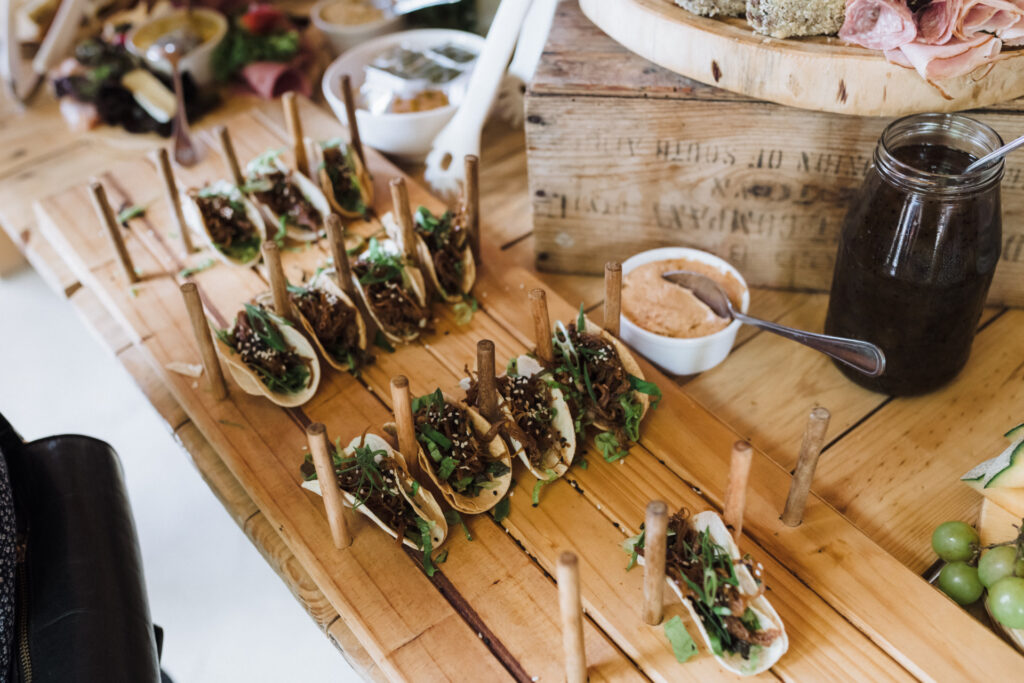 Unleash Your Inner Party Animal
Who says the party has to end when the clock strikes midnight? With a three-day wedding celebration, the fun never stops! Enjoy a laid-back bonfire bash on day one, dance the night away on day two, and wrap it all up with an epic brunch and board games on day three. It's a recipe for an unforgettable experience that celebrates your love in all its wild, unfiltered glory!
The Gift of Quality Time
We all know that time is the most precious gift of all. By extending your wedding celebration over three days, you gift yourselves and your loved ones the luxury of quality time together. Bonds deepen, friendships are forged, and memories are etched into the fabric of time. It's a celebration of love, life, and togetherness that no one will ever forget.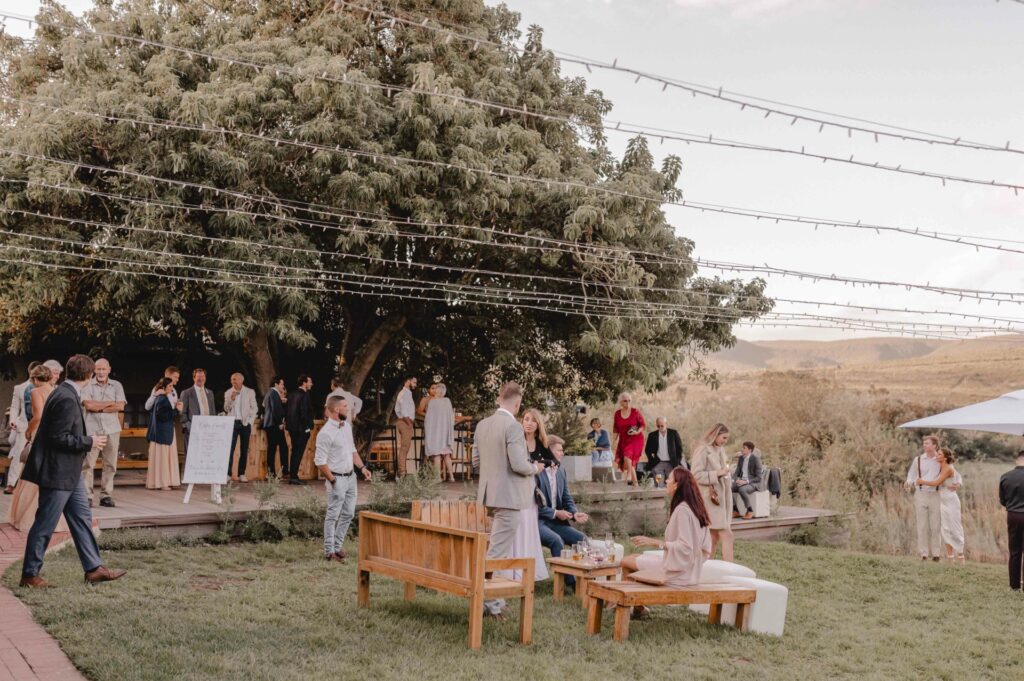 The Chill Zone
Let's be honest; weddings can be a little overwhelming at times. But fear not, for the three-day weekend wedding celebration comes with its built-in "Chill Zone." Between events, guests can explore the nearby sights, indulge in some fishing, take a soak in the hot tub or simply relax by the pool or dam with a colourful cocktail in hand. It's a perfect opportunity to unwind, recharge, and reconnect with nature and yourself.
A three-day weekend wedding celebration at De Uijlenes is not just a celebration; it's an adventure of a lifetime! From escaping the mundane to embracing a themed trilogy and indulging in epic culinary delights, this quirky extravaganza offers an experience that's second to none. So, future lovebirds, dare to dream big, think outside the box, and embark on a wedding journey that's as unique as your love story. After all, a three-day weekend wedding celebration is not just a celebration; it's an epic trilogy of love, laughter, and happily-ever-afters!
Contact us at De Uijlenes to book your three-day weekend wedding.